The Dew is our classic all-around commuter/townie option for someone looking for an affordable, comfortable ride. The Dew is an efficient bike that features a drivetrain with a broad gear range and integrated brake and shifter levers. It's available in two colors so you can pick the bike that best suits your style. Equal parts functional and fun, the Dew is at home whether you're hopping curbs on urban rides, cruising the bike paths, or rallying to the local pub.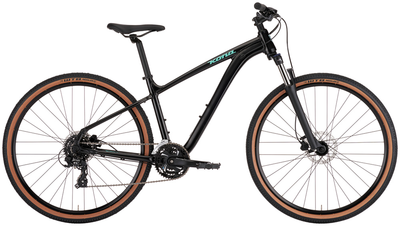 The Splice strikes that coveted balance of bike path-cruiser and hybrid comfort. It's the perfect complement to a camping trip, the perfect steed for rides through the local park, and it's also a great commuter. It's got modern geometry that provides an excellent fit with a shorter reach and the ability to run a dropper post. The Splice has just enough suspension up front that you can lock out for efficient pedaling, hydraulic disc brakes for powerful stopping, and sturdy wheels and tires. It may just tempt you to explore further than ever before.
When riding your bike, you want a few simple things. Comfort, function, and control are at the top of the list, so we built the Dew Plus with all three in mind. The Dew Plus features a 10-speed drivetrain for smooth shifting and a broad gear range. Hydraulic disc brakes keep the bike in control in tricky conditions. With geometry that keeps the rider comfortable on rides long or short and a kickstand, it's a great choice for commutes.